The OCPAA Finale is the ultimate showcase for our dancers and lets them demonstrate to friends and family how much they have learned and grown throughout the year. Performing in the Finale is an award for all of their hard work. Participation in the Finale is not mandatory. However, once you commit to performing by purchasing a costume you are required to participate in PICTURE DAY/DRESS REHEARSAL and ALL PERFORMANCES YOUR CLASS IS SCHEDULED IN. Please keep in mind that over the next several weeks most dance classes will be spent learning and rehearsing routines for the Finale. Make sure your email is up to date on the portal so you can be sure to receive the many and important communications about the Finale.
QUESTIONS: email tammy.ocpaa@gmail.com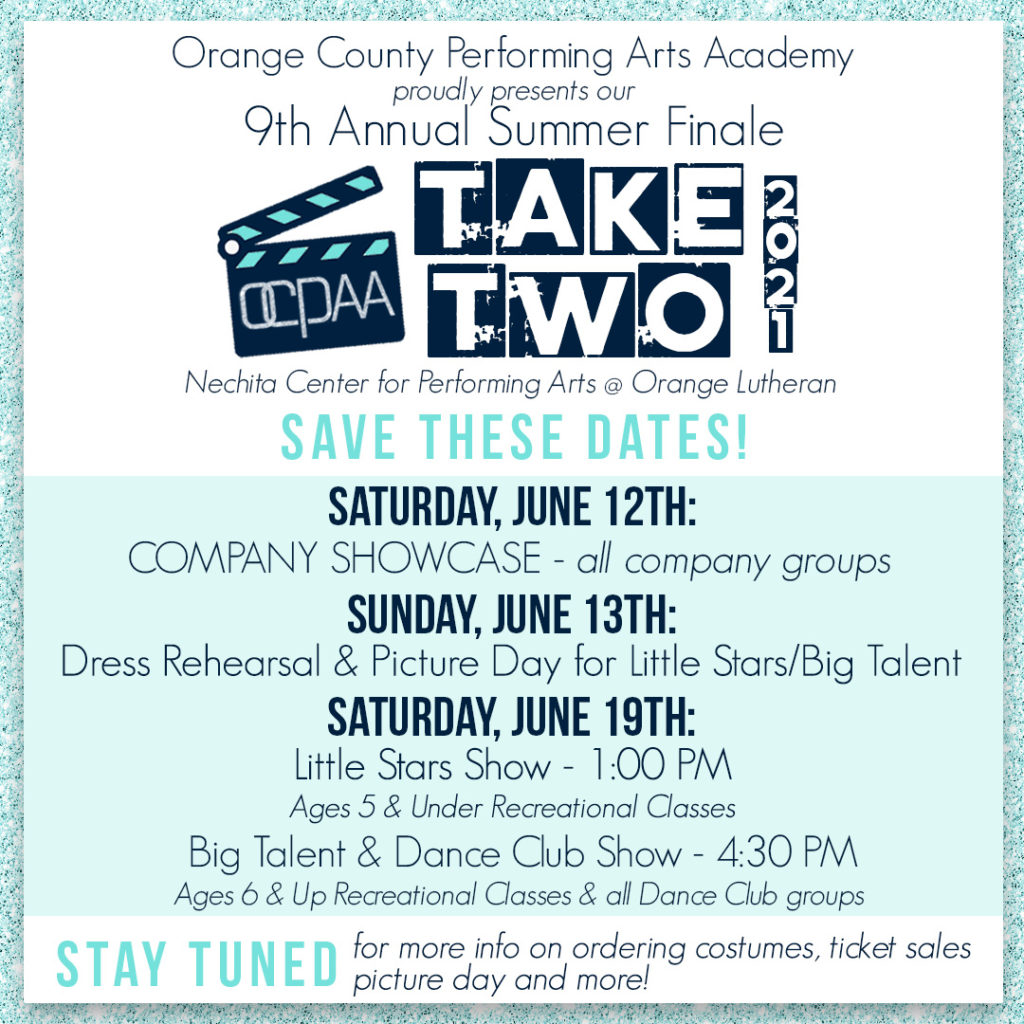 FINALE LOCATION
Nechita Center for the Arts at Orange Lutheran High School
2222 Santiago Blvd, Orange, CA 92867
IMPORTANT DATES
Monday, May 3rd – REGISTRATION & COSTUME ORDER FORMS DUE (costumes can not be guaranteed to arrive in time after this date)
Saturday, May 15th – TICKETS GO ON SALE A link to purchase on the venue's website will be emailed out
Sunday, June 13th – PICTURE DAY & DRESS REHEARSAL: professional photos at studio and a run through of your dance in your costume. (detailed schedule will be provided)
Please note that all times are subject to slight adjustments with notice.
PERFORMANCE DATES AND TIMES
Saturday, June 19th
12:15 PM – Arrival time for Little Stars student check in
1:00 PM – Little Stars Performance: all classes ages 5 and under and select other classes (see list)
3:45 PM – Arrival time for Big Talent student check in
4:30 PM – Big Talent: all classes ages 6 and up
Please note that all times are subject to slight adjustments with notice.
COSTUMES – Orders due 5/3!
Order your costume ONLINE via this link: https://forms.gle/167CTiGaMyss25gGA
Please turn in your student's digital costume order form by the deadline of Monday, May 3rd. THE SOONER THE BETTER AS WE WILL ORDER COSTUMES AS FORMS ARE RECEIVED. ORDERING LATE MAY RESULT IN YOUR CHILD'S SIZE NOT BEING AVAILABLE. Costumes placed after May 3rd cannot be guaranteed to arrive in time and may have a rush shipping fee.
Note: This link is only the order form and not payment. You will be asked on the costume order form how you would like to pay for this – cash, check or to charge your card on file. If you select cash or check you will need to provide payment to the office before your costume is ordered. If you select "card on file" your card will be automatically charged all fees.
The costumes will be delivered to OCPAA. We will send an email when they are ready to be picked up from the front office. It is important that you get them ASAP to make sure they fit. Please fully label your child's costume components with their name and dance and keep all items together in one bag. Shoes and tights are not included and must be purchased separately.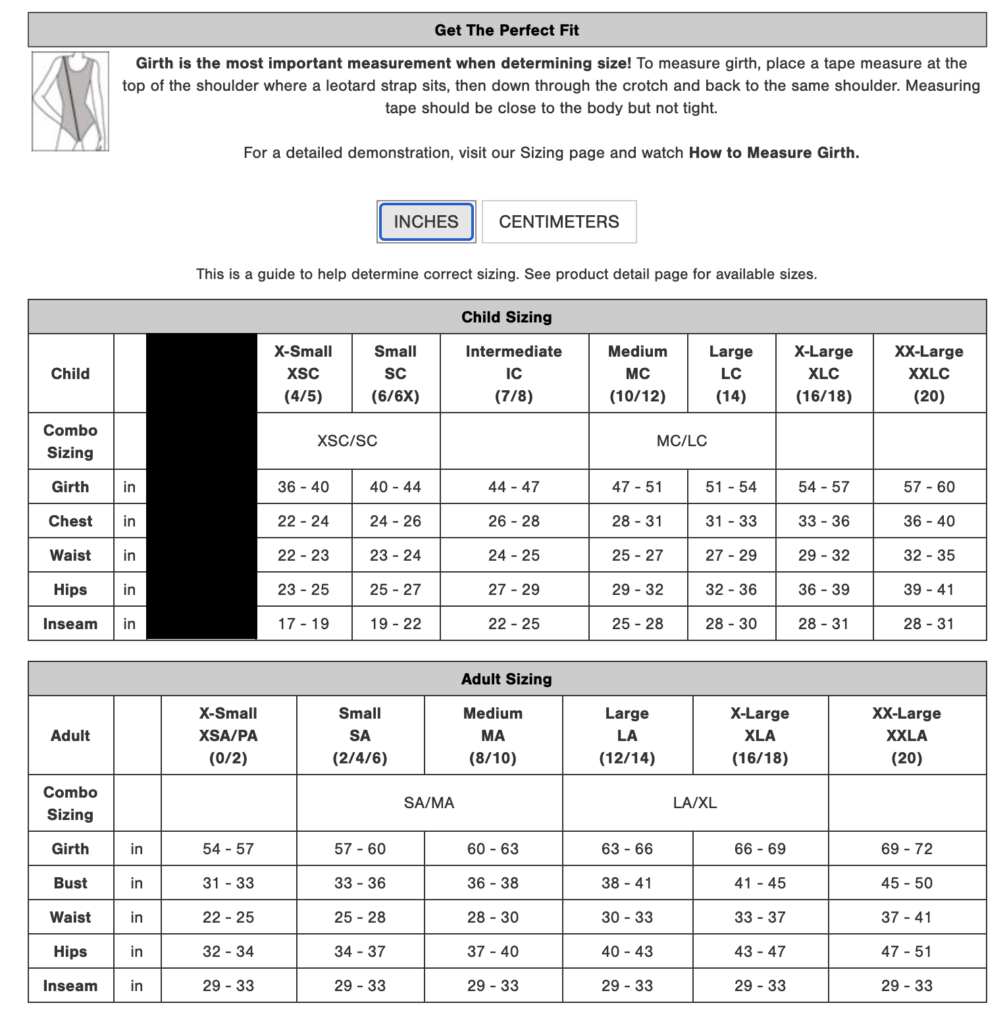 Parent Information Document – READ THIS ASAP!
CLICK HERE to download and read all the important info you need to know about the Finale!