Welcome to
Orange County Performing Arts Academy
Orange County's leading competitive and recreational dance studio located in Anaheim Hills, CA. Home of "So You Think You Can Dance" (FOX) Season 15 CHAMPION Hannahlei as well as the Crazy 8s and Quad Squad featured on "World of Dance" (NBC)!
OCPAA Studio Updates
3/26/20 at 10:40 am: Please join us for a special Contemporary Master Class with Miss Hannahlei Cabanilla, "So You Think You Can Dance" Season 15 Champion, and her teacher and choreographer, Miss Amy Berokoff! Space is limited so register now to secure a spot! Make sure you have inputted your email correctly so you can get all the updates on how to log on to this LIVE STREAMED event!  Visit our ONLINE CLASSES page or click the image for more info!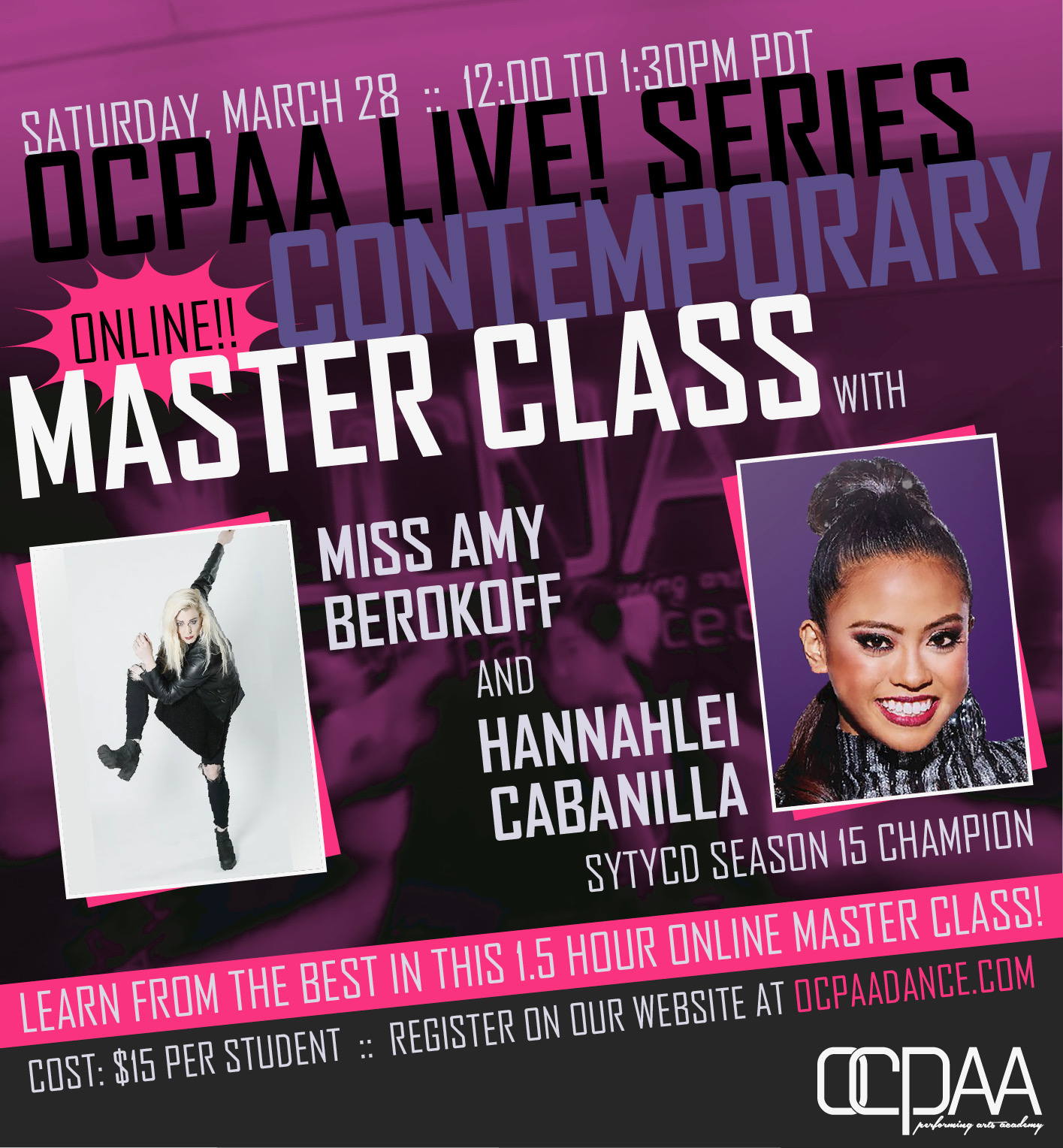 3/26/20 at 10:22 am: All currently enrolled students can access the links to our online classes via the Parent Portal.  Please check your emails for instructions or email the studio!  The schedule through the end of March may be viewed HERE.
3/23/20 at 2:30 pm: Below please find the most current version of the March 23-31, 2020 online class schedule. Access to the online links and passwords are sent only to our enrolled students and is also on the parent portal.  Please note version #s of the schedules as we will continue to add or adjust classes as needed.
The full schedule can be downloaded HERE.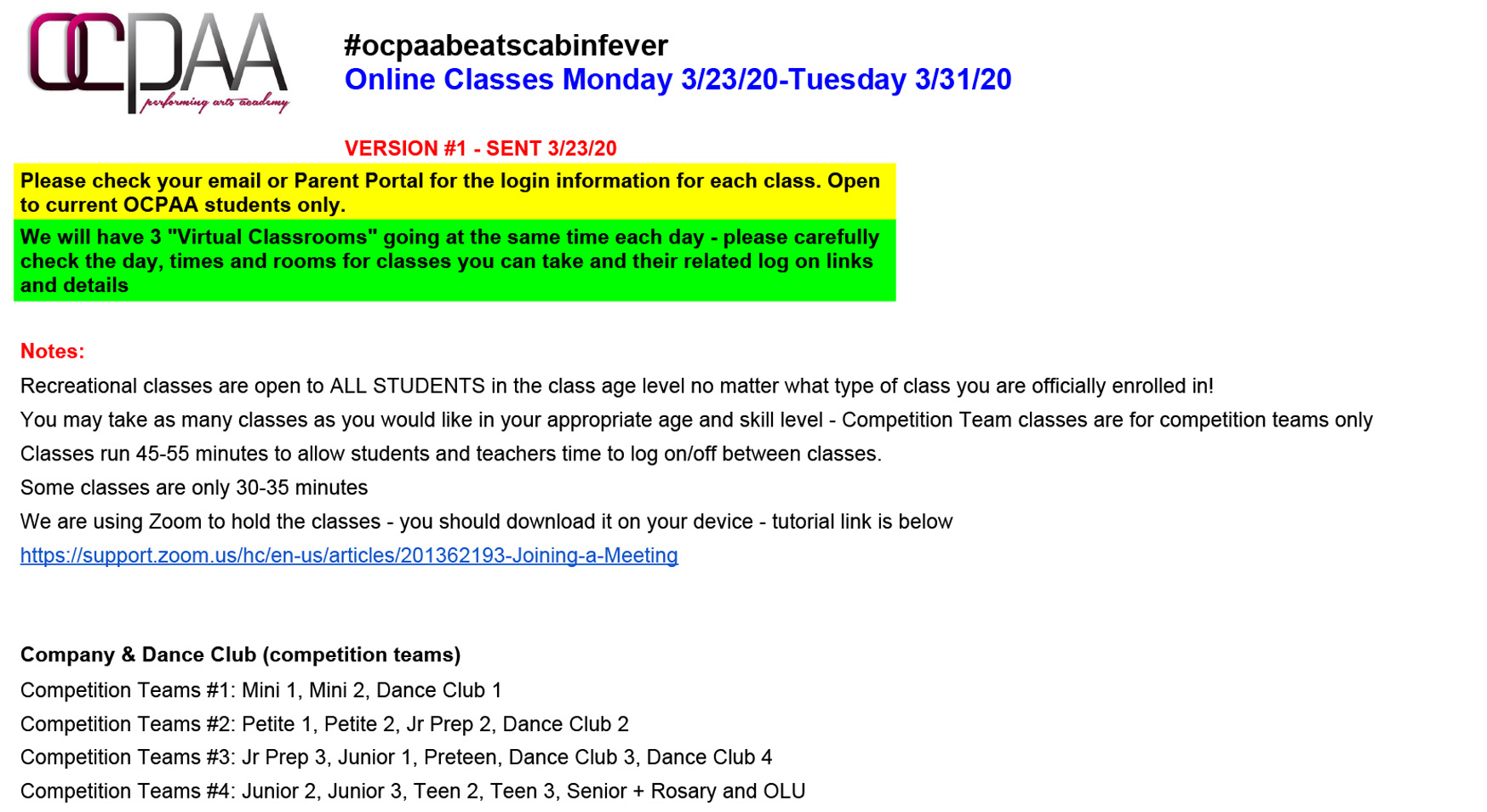 3/23/20: The schedule and links to the virtual classes have been emailed to all currently enrolled students! Classes start today at 2:00 PM! Please email tammy.ocpaa@gmail.com if you did not get the email.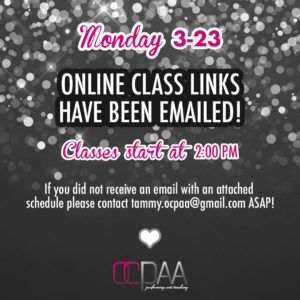 It's costume ordering time for our summer recital! Click here for more info